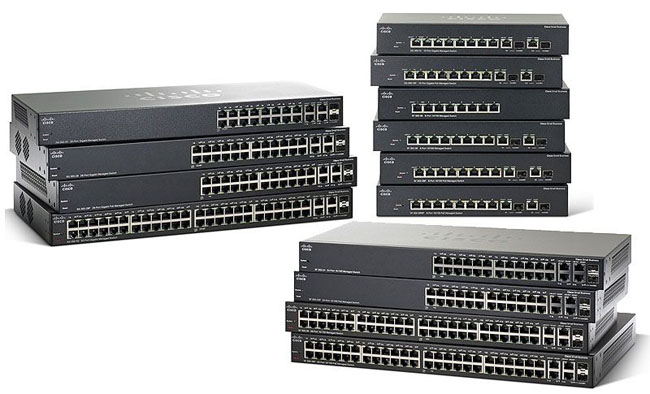 We are a trusted provider of network equipment, maintenance, and support. We offer a robust selection of Cisco latest technology in the country including routers, switches, wireless equipment, VoIP, and other networking devices. Our Cisco-certified engineers and consultants will help you streamline your operations with reliable technology equipment and support service.
Your Trusted Network Equipment Supplier
We are centrally located in Makati City, the country's premier business hub. We are a trusted supplier of equipment and services for companies such as Smart Communications, Eastern Telecoms, Verizon, Asia Brewery, Metrobank, Toyota, Honda, NEC, VistaLand, Chikka, and hundreds of companies and individuals nationwide.
Apart from providing Cisco-certified equipment for your network infrastructure, we also cover its network design, implementation, and maintenance. In addition, we provide our clients with essential training in handling complex network situations and customizable solutions that are within the Cisco mandated framework.
State-of-the-Art Equipment
We have a complete inventory of brand new and refurbished Certified Cisco Routers, Cables, and VOIP equipment, which we sell for very reasonable prices. Our certified consultants will guide you to make sure that you acquire the proper equipment for your operations. We take a consultative approach to sales so let us help you reduce costs without sacrificing functionality and reliability.
Comprehensive Network Consultation
Our certified design engineers are fully trained in Cisco Networking Basics Specialization and have an expert working knowledge on transmission of data and networking structures.
24/7 Customer Support Services
A R Network Systems Integration Philippines support spans from diagnostics to the implementation of the entire system. From inquiry up to implementation, our industry-certified consultants will guide you on the specifications that best fit your infrastructure.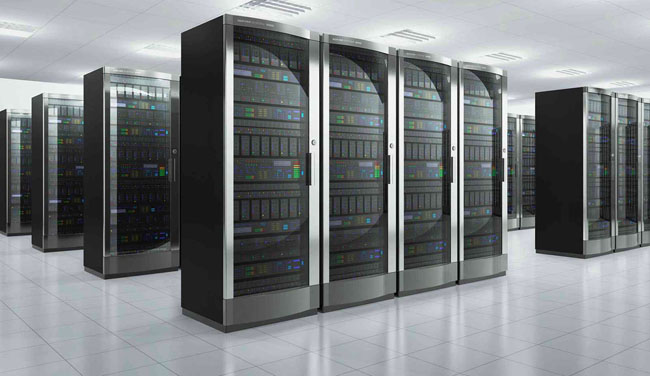 Products & Services
High-Quality Cisco Network Design
A R Network Systems Integration Philippines' services cover all stages of Cisco network design in the country. Whether your business requires network design from the ground up or looking to overhaul your current network infrastructure, our certified Cisco engineers can accomplish it for you.
A R Network Systems Integration Philippines works with our clients through every step of the Cisco network design process. Our Cisco specialists can create a customized Cisco network for your enterprise. We can also assist with validation, re-design, and implementation. Our Cisco network design services encompass:

Cisco Network Security Design
Cisco IP Network Design
Cisco Wireless Design
Cisco WAN/WLAN/LAN Network Design
Cisco VLAN Design

Does your older infrastructure need to be updated for collaboration services like Video and Voice? A.R. Network Systems Integration Philippines has Cisco consultants who can design networks of all sizes for you.

To begin the process, our certified Cisco associates will audit and review your existing Cisco infrastructure if available. After this, you will receive advice on the ideal Cisco upgrades, security risks to your network, potential bottleneck, and other relevant issues. Our consultants will then design a customized network with optimum security, resilience, reliability, performance, availability, and manageability for you.

In addition to a comprehensive audit, our network design services can also cover:

Cisco hardware requirements
Associated costs
Network topology
Routing and switching requirements
Required Cisco configurations
Requirements for Data Centre, Cisco VoIP, Security, Wireless, and more
Creating and Testing the network
Certified Cisco Network Design Consultants
All of our Cisco network design engineers are fully certified under the Cisco Career Certifications Program, with a CCIE as our lead network architect. No matter what kind of network design your business needs, our Cisco-certified engineers have the right set of experience and technical skills to ensure a successful project.
Reliable Cisco Support and Maintenance
Managing network infrastructure is a complicated matter, especially with all the technical aspects involved. Secure tried-and-tested Cisco support and maintenance in the country from A R Network Systems Integration Philippines to effectively address critical network issues.
A R Network Systems Integration Philippines is composed of certified Cisco network consultants who are knowledgeable in all networking infrastructures. Every operational network needs direction, and our service has the proven expertise to handle network infrastructure issues, however complex they seem to be. With a team of certified Cisco engineers that can readily assess any office network, we approach all network infrastructures precisely and intently.

Onsite Troubleshooting

We provide instant repairs for continued system functions. In critical situations wherein there are abrupt interruptions, we study the whole structure, check on the connectivity of every device, and assess the degree of difficulty needed to remedy the infrastructure.

Replacement of Equipment

Should you need new supplies or other network devices to keep your infrastructure running, our design engineers will be glad to help you implement the necessary changes. Whether brand new or refurbished equipment, each device carries a standard ONE YEAR warranty and a 24-hour replacement guarantee in Metro Manila in the event of failure.

Remote Technical Support

Our Cisco equipment support is also accessible remotely. One of our certified Cisco engineers will be on hand to converse with you over the phone or through chat to relay instructions and guidance for network infrastructure maintenance schemes.

Our services are competitively priced and dependent on the complexity of your network infrastructure. Since our design engineers are certified under the Cisco Career Certifications Program, you can expect our support and maintenance to be worth the price of investment.

Different Areas of Support

The value we provide our customers stems from our strong partner support programs.

Platform Support

We support over nine computing platforms, with a detailed and comprehensive guide about how they work and what engines they support.

Academic Support

Understanding how to buy Cisco switches in the country and other network integrated services can aid computer colleges in providing IT students and engineers with a headstart on the complex network operation.

Training Support

A R Network Systems Integration Philippines offers comprehensive training classes, tutorials, documentation, and support to help advance business operations.
Buying Information
A R Network Systems Integration Philippines provides Cisco network equipment that helps businesses create a more responsive, intelligent, and integrated network. Buy Cisco routers in the country from your trusted supplier and acquire a diverse set of high-performing and secure routers.
Delivering Integrated Services

A R Network Systems Integration Philippines is a trusted source for Cisco network design, implementation, optimization, support, training, and equipment. We draft customer-driven product requirements to deliver a quicker and more accurate form of support for our customers.

WARRANTY AND RELIABILITY

BRAND NEW EQUIPMENT

Standard ONE YEAR WARRANTY
24 HR Guaranteed SERVICE UNIT REPLACEMENT within Metro Manila*

REFURBISHED EQUIPMENT

SIX MONTHS to ONE YEAR WARRANTY
24 HR Guaranteed SERVICE UNIT REPLACEMENT withn Metro Manila*

*(terms & conditions apply)

SERVICE/DEMO UNITS

To qualified clients, we can offer service/demo units on a try-before-you-buy basis on selected items. Contact us and see which units are available for demo.

LEAD TIME

1-2 DAYS delivery for in-stock equipment
3-5 DAYS delivery for items not on-stock

PRICE AND PAYMENT TERMS

COMPETITIVE Price
FLEXIBLE Payment
We accept cash, check, credit card (through PayPal)

SHIPPING

NATIONWIDE shipping (shipping fee not included)

Contact Us
A R Network Systems Integration Philippines Inc.
Address: UG25 Cityland 8 #98, Sen. Gil J. Puyat Ave, Makati, 1630 Metro Manila
Phone: (632) 7903-7891 - Globe | (632) 8361-4764 - PLDT
Mobile: 0999-480-5149 | 0935-072-9452
E-mail: support@arnetconsultingph.com | support@ansysph.com
Find us on Google Maps
sponsored links
SIMILAR COMPANIES/PRODUCTS/SERVICES
Terms of Use/Privacy Policy Advertise Buy me coffee
A R Network Systems Integration Phils Inc.