After decades of working and specializing in the moving industry in the country, Middle East and USA, the founders joined together and established Alliance International Movers and Logistics Solutions Inc. (AIMS) in the country in 2006.
With our expertise and vast knowledge in the "Art of Moving", we offer our clients with an American/Western quality of service providing our customers a cost effective professional moving experience while constantly pursuing an ongoing commitment to excellence. This commitment begins with the client's initial phone call to our office and continues on throughout of their move until their goods have been safely delivered to their new home.
We have a vast network of professional, reliable and high quality partner agents worldwide. AIMS is a proud member of the prestigious U.S. based INTERNATIONAL ASSOCIATION OF MOVERS (IAM) since our inception in 2006.
We know that you cannot leave behind your furry member of the family, so we established our PETTOGO Division who provides relocation of your beloved pets. We are also a member of the world renowned INTERNATIONAL PET AND ANIMAL TRANSPORTATION ASSOCIATION (IPATA).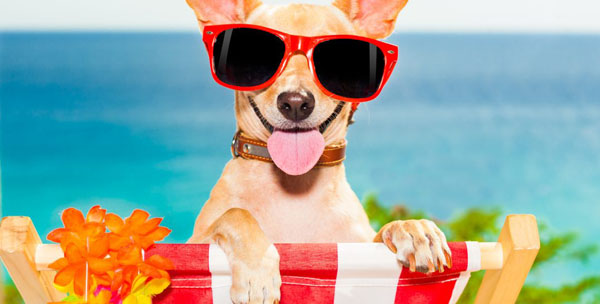 Services
Household Goods Moving
Alliance International Movers & Logistics Solutions Inc. (AIMS) ensures you of a safe and worry-free move to and from the Philippines. We take pride in saying that we are a reliable moving company in the country. We guarantee to provide you with our excellent service at a very competitive price that surely would fit your budget.
Moving is an art by itself. A mover should love what he does and turn it into an art rather than a career. With our decades of experience in the moving industry, it became a passion and our constant trophy is providing our clients with a perfect move.
Our professional moving staff has the knowledge and expertise in packing/unpacking your items to ensure your goods are securely packed and adequate materials are used. They are the craftsman of the trade.
Through years of experience, our careful and strong movers attained the most effective method and techniques in handling and moving your valuable property.
Our friendly and courteous management and staff is at your disposal. You can always rely on us anytime you need assistance. Our service always come with a smile from start to completion of your perfect move.
We provide service customized to your need such as
Move by Air or Sea
Door-to-Door
Door-to-Airport/Seaport
Airport/Seaport to Airport/Seaport
Storage/Warehouse
Pet Shipping
As a pet lover ourselves, we understand that you cannot leave behind your beloved Furry member of your family. We at AIMS PETTOGO, can relocate your pet by air to/from the Philippines and take away the stress so you can focus in your relocation to your new place. We provide a Door-to-Door, Door-to-Airport as well as Airport-to-Airport Services.
Our Services includes the following:
Customized travel plan for your pet
Partnership with major airlines and flight research for the most possible direct flights with less costly airfare
On time coordination IPATA partner members at origin/destination worldwide
Making sure your pet has current required vaccinations and shots
Preparation and processing of travel documentation requirement for import/export (Philippine Bureau of Animal Industry)
Pickup or Delivery of your pet in climate controlled vehicle
AIMS PETTOGO goal is to provide you pet with a safe and comfortable travel without stress.
Frequently Asked Questions
How long does the travel take?
Your pet's flight will depend on their departure and destination.
While we try to find direct flights for our clients, it is not always an option as not all airlines or aircrafts can accommodate live animals. If a layover is required, we will make it as short as possible. Airlines are mandated minimum lengths of layovers for pets, which ensures that your pet can be checked on, offered water and given time to get to their next flight. Pet to Go will track their entire travel from start to finish and update you along the!
Why can't my (specific) breed fly?
Certain breeds are more sensitive to air travel due to temperature and altitude fluctations which is true for snub-nose breeds such as English Bulldogs, French Bulldogs, and Boston Terriers.
Certain breeds are not accepted due to temperature restrictions if the temperature is <45 or >75 degrees Farenheit.
Larger dog breeds have other restrictions as well which require reinforced or custom built crates made from metal or wood.
Do we accompany your pet?
Unfortunately we do not accompany pets while traveling. Since we specialize in relocation services, your pet will fly as live animal cargo and such will fly unaccompanied and must fly below the main cabin.
But do not worry, the cargo area is a separate area for live animals that is temperature controlled, pressurized and oxygenated for their comfort
For any layovers, your pet will wait in another live animal facility and transported to and from the aircraft in temperature controlled vehicles
Do we ship pets on weekends?
Since cargo facilities have limited hours on weekends, there are fewer options that accommodate live animals, thereby effecting pet relocation
Furthermore, with international travel, no pets are accepted for customs clearance upon arrival if arrival falls on a Saturday, Sunday or major holidays.
What will be the total cost?
There are several factors to construct the rate such as weight, volume, origin, destination. Please e-mail us the details of your pet at info@allianceintlmovers.com the Type, Breed, Age, Weight, Dimensions (Length: from tip of nose to base of tail and Height: from top of head to floor while standing), Pickup location and Destination. Our representative will contact with you shortly to provide you with our best estimated price.
Contact Us
Alliance International Movers & Logistics Solutions
Address: 22 G. Araneta Avenue, Brgy. Sto. Domingo, Quezon City, Metro Manila 1114
Phone: +632 410-8938 | +632 411-4716 | +632 502-1092 | +632 616-0609
Mobile: +63 917-801-3107 | +63 917-547-0608
E-mail: info@allianceintlmovers.com
Find us on Google Maps
sponsored links
SIMILAR COMPANIES/PRODUCTS/SERVICES
Terms of Use/Privacy Policy Advertise Buy me coffee