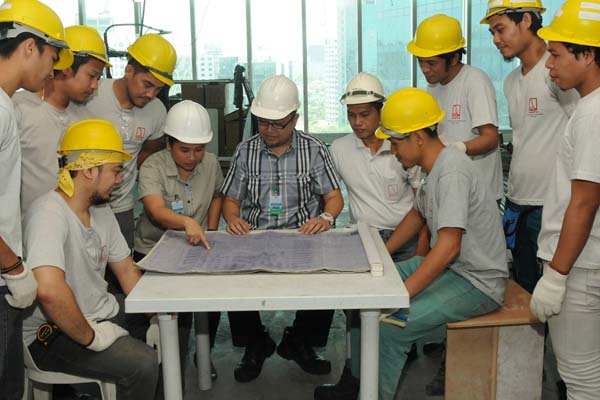 Alecto General Technology Corporation's purpose is to engage generally in rendering contracting services for the preparation and implementation of electrical plans. The implementation phase includes estimates, supply of materials, tools, equipment and skilled manpower necessary to sufficiently operate an electrical facility of an office or building. Other works include revisions or modifications of installed electrical system and maintenance services to ensure the safe operation of the installed system.
Alecto General Technology Corporation started as an electrical service contractor in July 1978. It used to be known initially as Alecto Enterprises, and, Alecto Construction and Development Corporation. Alecto is a pioneer in implementing computer cable network systems and computer installations. Most of the projects completed by Alecto are call center offices, back office, restaurants, canteen, schools, and banks. The company is capable to provide complete services from preparation of electrical plans, implementation of the electrical design, testing and commissioning of the completed electrical installation, and completing the as-built plans of the new installation.
Our company is duly accredited by the Philippine Contractors Accreditation Board under PCAB License number 6600, Category A.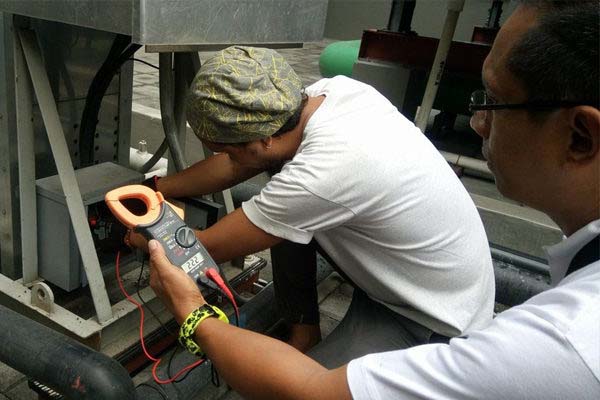 Services
ELECTRICAL DESIGN
We provide value engineering in designing electrical fit-out works required by our clients. We coordinate with other engineering trades to secure information on all electrical load requirements and provide adequate electrical design for a safe operating condition.
ELECTRICAL WIRING AND INSTALLATION
All our layout and installation complies with the Philippine Electrical Code of the Philippines. We provide color coded wiring system in our layout with proper hangers and sufficient supports to ensure safety and accuracy.

Insulation, voltage, and current readings are initially made after completion. Test reports are made to confirm the integrity of the electrical installation. Current readings could be undertaken only on a loaded condition.
FIRE DETECTION AND ALARM SYSTEM (FDAS)
We coordinate directly to the base building FDAS contractor/supplier for the installation of the FDAS units of our entire layout. This is to ensure that all new and additional FDAS units are compatible with the existing FDAS system. This will also ensure that the warranty of the system is still intact since both the building and client has the same system.
ELECTRICAL FIT-OUT INSTALLATION AT OFFICES AND BUILDINGS
Our expertise lies in our capability to deliver the works within the time frame given by the client. Our installation ranges from simple office fit-outs to base building installation.
DATA CENTER FACILITIES, DESIGN AND INSTALLATION
With the fast growing demand for data infrastructures and date center facilities, Alecto could cope with these requirements in providing the best power system for any data center facility. We coordinate with the client's Information Technologist and Operation's team on their power needs and power back-up system that shall ensure an uninterrupted power supply for the data center facility.
UPDATING OF ELECTRICAL AS BUILT PLAN
We can update the electrical as built plan based on the existing, additional and revised installed electrical equipment and loads. This includes the updating and checking of the circuit numbers for lighting and power; updating of the loads of the panels; updating the panel directory; and updating the load computation.

The updated electrical as-built plan shall reflect all the changes made in the electrical specifications, loads, locations and computation that can be used to monitor the total loads. It could be used as future reference for new additional loads.
ELECTRICAL PROJECT MANAGEMENT
We can provide electrical engineers to oversee the project, supervise the manpower, coordinate with other trades, monitor quality control and ensure safety work practices.
ELECTRICAL INSPECTION & ASSESSMENT
We can do electrical inspection and assessment of the existing electrical system by doing visual inspection and conducting testing (megger testing, voltage testing, phase sequence testing, thermal scanning, grounding test, continuity testing, or any required testing to complete the assessment).
ELECTRICAL TEST METHOD FOR SAFETY AND QUALITY
We can conduct the following electrical testing to ensure the quality and safety of the installed electrical materials and equipment.

Insulation Test – To determine the presence of a low resistance between phase and neutral / ground conductors or from line conductors to ground and to determine if any installed electrical wiring system have an acceptable level of insulation. Reading are taken in million ohms unit or Mega Ohms. Insulation Tests are done without loads and the power supply is on OFF position.

Voltage Test – To measure and confirm that the voltage expected is within range. Power supply is at ON position. Voltage is measured in Volts.

Current Measurement –To determine the load current (in ampere) of a circuit, feeder line, or the total load current (in ampere) of a facility and to determine if the conductor, feeder wire is still operating at an acceptable ampacity.

Phase sequence Test – To determine the phase rotation (relation) between the three phases. This is essential for three (3) phase motors and equipment which operate properly only if the phase sequence rotation conforms to the requirement of the equipment specification.

Phase sequence applies only for three (3) phase power system. A single phase system using two or three wires does not need any phase sequence test.

Thermal Scanning – To ensure that the temperature of wire is within acceptable limits under loaded condition. Hot spots on wires, circuit breakers, bus bars, terminations, or splices may indicate over current or loose termination.

Power Quality Monitoring – To identify the important power quality parameters such as voltage sags and swells, interruptions, harmonics, and high-frequency noise, consistently seen in industrial and commercial grid applications. Power quality monitoring is an important process in identifying current and voltage quality issues for sensitive and critical equipment.

Ground Earth Resistance Test – To test the earth resistance of any grounding system. The ideal ground resistance level is zero. A good resistance value is dictated by utility companies and sensitive equipment facility owners and operators. A good ground resistance is important in the safety of personnel and equipment from any electrical hazards.

Continuity Test – to determine whether a circuit is open or closed. An open circuit cannot conduct electricity. A closed circuit has continuity. Any multi-tester meter, set at Resistance (in ohms) can be used for Continuity Test.

Loop Impedance Test – to check the resistance of the live (phase or line) conductor to ground conductor if the current created under fault conditions will trip the breaker.

Lux Test – to check the illumination is within the acceptable values. Normal lighting illumination designs indicates lux level for each location and/or usage purpose.
LIGHTING MANAGEMENT SYSTEM (LMS) & LIGHTING CONTROL INSTALLATION
LMS is an automation system of lighting control based on the sensors (occupancy and/or daylight) and on the programmed customized lighting scenes. Lighting control is the switching or dimming of the specific lighting system in an area either controlled manually or automatically. We can supply and install the complete package for the LMS and lighting control based on the client's requirements. This includes the power supply, communication cables, lighting fixtures and LMS devices.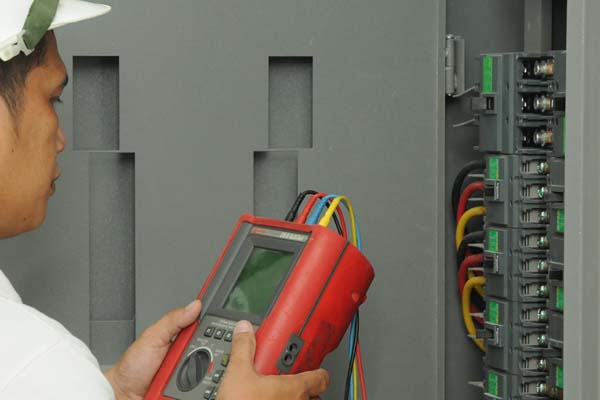 Contact Us
ALECTO General Technology Corporation
Address: 9694 Pililia corner Conception Streets, Barangay Valenzuela, Makati City, 1208 Metro Manila
Phone: 890-3604 | 890-2492 | 890-2571 | 895-5652
Fax: 890-2978 | 897-0687
E-mail: agtc@alecto.com.ph | alectogentechcorp@yahoo.com
Find us on Google Maps
sponsored links
SIMILAR COMPANIES/PRODUCTS/SERVICES
Terms of Use/Privacy Policy Advertise Buy me coffee