1. About The Designer
"I breathe and live Interior Design. It gives me great satisfaction seeing my visions turn into reality. My objective is to create functional and excellent designs synonymous to the individuality of my clients." – Jigs R. Adefuin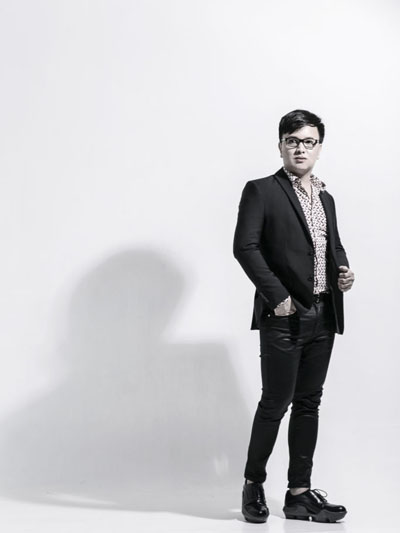 IDR JIGS ADEFUIN, Creative Director and Principal Designer
Ranked 10th in the Philippine Interior Design Board Examination in 2005
Embarked on an extensive five-year training at the Nardy Aquino Interior Design Studio (one of the country's leading design firms) and six-year training at Ethan Allen Home Interiors
Earned his Masters (Academic 1) in Interior and Living Design from the prestigious Nuova Academia di Belle Arti Milano's (NABA) Domus Academy in Milan
Projects have been featured in The Philippine Tatler Homes, CondoLiving, MyHome, Cocoon, Philippine Star, and Urbanzone
Named one of Manila's Elite Interior Designers by The Phiippine Tatler in 2015
Awarded:

10 Iconoclasts, Philippine School of Interior Design (PSID), 2011
Most Sought-After Interior Designer of the Year, CondoLiving magazine, 2013
Best Interior Design Residential Apartment Category (for 32 Manila ORT Project), International Property Awards, 2017
Our Design Philosophy
Creating interiors is creating lifestyles.
Jigs approaches his designs with care and caution; creativity and skill; excellence and perfection. He recognizes that the most important element in his designs are the people who use them in the end.
Function first, form will follow.
His simple formula equates to a design that is both livable and artistic.
Design should endure the test of time.
Jigs believes that designs that transcend time require the use of tried and tested design elements. For him, to be a good designer does not necessarily mean that you invent your own. You have the benefit of history to tell you what works and what doesn't. Consequently, you choose what best suit your clients' needs and preferences.
Clients deserve no less than well-crafted bespoke designs to match their distinct characters.
Jigs defies the "one-size-fits-all"- attitude by tailoring each piece according to the end-user. He's notorious for ergonomic designs both in interiors and in the furniture pieces he designs. For instance, he studies the users' average body size and posture, and then applies them accordingly to the measurement of the chair's armrests and backrests.
Spaces should ignite meaningful conversations and create memories.
This is encapsulated with what he would like to call the "well-travelled" look. His choice of accessories is inspired by the dweller's travels or aspirations—something that would illicit conversations among guests and evoke happy memories. This goes back to his belief in interior design being a lifestyle in itself—regardless of whether it reiterates an existing one or establishes a new one.
Our Process
We believe that the interior design process pivots around relationship and trust.
Meet & Agree
Our first meeting with the clients will allow us to present our portfolio to show how capable we are in handling their project. The aim is to get to know each other and establish a solid understanding of our client's lifestyle and design preferences.
Trust plays a big role in our design process. We are serious in hearing our clients' vision, and will do our best to give them the closest, if not exact, output.
Should the client find our previous projects fit for his requirements, we will then prepare our design fee proposal.
Research & Collaboration
Once a design fee has been agreed upon, our team will research on our client's wants and needs. This stage allows us to identify design strategies to best suit our client's requirements.
After research, we have collaboration. Here, we will develop the design of the space, taking ideas from our designers' point of view with respect to the input and preferences of the clients.
The direction of design concept will come from the principal designer.
Design & Development
After a thorough deliberation, our team will prepare a comprehensive design plan to be presented to the clients. The design plan includes a roster of products and fixtures specifically chosen for the client and their space.
Our team will present 2D and 3D renderings to the clients, so they will be able to visualize and have a better feel of the space designed for them.
Our goal and commitment is to create a customized and beautiful space fit for the client's preferences and requirements.
Implementation (Construct & Install)
Once the final design has been approved, the project will be open for bidding or for quotation by a contractor. We will coordinate with the client's project coordinator to ensure everything will be in order.
Our team will liaise with all the suppliers in terms of purchasing the materials and coordinating the installation of the furnishings. We guarantee to guide the clients throughout the entire process, closely working with a team of experienced and reliable artisans and manufacturers who are key stakeholders in bringing the client's dream design to reality.
Our team will manage the project until completion. The construction phase might be challenging and stressful to our clients. Rest assured that Jigs Adefuin and his team will support them all the way.
The designer will complete the interior decoration down to the tiniest, most exacting details. Upon the project's realization, our clients can look forward to owning the home or space they have been dreaming of. The finished space will be something they will love and deserve—one that truly reflects their values, design preferences, and lifestyle.
sponsored links
SIMILAR COMPANIES/PRODUCTS/SERVICES
Terms of Use/Privacy Policy Advertise Buy me coffee