Established in 1993, ACED CORPORATION has always been chosen by respectable companies to be their supplier of various quality laboratory products such as chemicals, glass wares, equipments and hospital supplies.
ACED sees the need to meet the changing customer's demand and is capable of recommending the most appropriate laboratory products for the Petroleum Industry, Food and Pharmaceutical Firms, Schools and Research Institutes.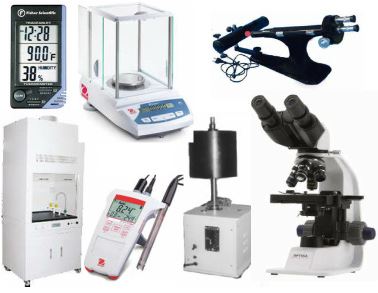 Importer and Distributor
Order your laboratory products from these companies through us:
For the complete product list, visit this link.
Services
Maintenance / Cleaning / Repair
Microscopes (monocular, binocular)
Mechanical balances (triple beam, double beam)
Analytical balance
Fabrication
Physics and engineering apparatus
Specialized glass apparatus
Glass Blowing
Repair broken glass apparatus
Contact Us
Aced Corporation
Address: ACED Building, No. 9 Socorro St., Mindanao Ave. Extension, Quezon City
Phone: 63-2-990-0973 | 63-2-990-0480
Telefax: 63-2-935-8417
E-mail: inquire@acedlab.com
Find us on Google Maps
sponsored links
SIMILAR COMPANIES/PRODUCTS/SERVICES
Terms of Use/Privacy Policy Advertise Buy me coffee