AAG Land Surveying (AAG) was established in 2007 to provide a service in the field of spatial information. AAG primarily deals in Geodetic Controls, River Cross-Section Surveys, Cadastral Surveys, Topographic Surveys, GPS Point Positioning, Hydrographic Surveys, Road and Route Surveys, Parcellary Surveys and Detailed Engineering Surveys. AAG came about with the realization that there will be an increasing demand for services dealing with geographically based information to provide the needed data to other related technical fields such as Civil Design & Construction, Architecture, Urban Planning, Digital Mapping, Remote Sensing and Photogrammetry.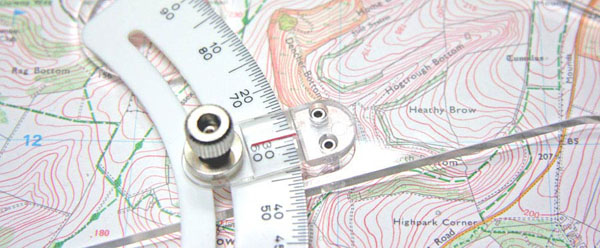 Using a variety of computer-based techniques, we are able to convert data contained on analog maps, raster images, satellite imagery and other geo-referenced data into a digital map form usually in a CAD format. A computer-based map in itself is just a digital drawing of the paper map, by adding a database containing attribute information related to the digital map (i.e., demographics data, economic indicators, public works information, utility structure data, land use information, etc.) we are able to create a so called intelligent map or more commonly known as a Geographic Information System (GIS). The types of attribute information that was described previously are usually in tabulated or database form. It is sometimes difficult to make correct analysis concerning a situation just by merely looking at numbers and figures that are printed on paper. By combining these numbers and figures into their respective locality, The GIS map is then able to present to the analyzer a visual representation of the numerical data. This visual representation of data and the ability to make complex data-related queries are some of the reasons why there is such a high demand for GIS in various technical fields.
It has to be realized that GIS as a field encompasses several other technical fields and endeavors. Knowing how to use a certain GIS application is not sufficient ground for carrying out a project completely. The final GIS is only as good as the data that are incorporated into the system. 'How' and 'what' data to gather and analyze are the major components of our company's work. To be able to achieve this end, we rely on the expertise of professionals in various engineering and scientific fields from our company and Acre Surveying and Development. This close cooperation and sharing of expertise among these two companies ensure that our clients will be provided with both sufficient manpower and technical know-how to complete a certain project on time and to the satisfaction of our clients.
Since its inception in 2007, majority of our projects have revolved around the preparation of computer-based maps for use in tax assessment system, buildings and assets management, land-use analysis, public utility systems, road and infrastructure management, urban design, disaster prevention and detailed engineering.
Products
Topographic Maps of the Philippines
Digital maps derived from NAMRIA 1/50000 Topographic Maps digitised into component layers (except contour). Format DWG, SHP, DGN. Unit cost includes 1 new hardcopy NAMRIA map.
Planimetric Maps of Metro Manila & Cebu
Digital maps derived from NAMRIA 1/5000 & 1/10000 maps digitised into component layers (except contour). Format DWG, SHP, DGN. Unit cost includes 1 new hardcopy NAMRIA map.
Contour Maps of the Philippines
Digital maps containing contours at 20m intervals. Format DWG, SHP, DGN, XYZ. Processed from stereo pair satellite imagery. Standard error is +/-16m vertical distance.
A-Map GPS Ready Metro Manila Road Map
A stand-alone software viewer that contains encrypted street level & POI data. The software has the capability to connect to any standard GPS device. Tested only on GPS devices that can generate standard NMEA outputs. Data integrity as of 2004 and contains thousands of Points of Interests such as restaurants, schools, churches, banks and other major utilities.
Digital Atlas Metro Manila in Geotiff or JPG Format
Same content as our A-Map software but only in digital Tif or Jpg format. Suitable for PDA and Palm devices.
Services
Raster-Vector Conversion Map Digitizing
Information contained in analog maps have a limited use in today's business environment. With the increasing use of the Internet in ordinary commerce, everything has to be in a digital format. Our rapidly growing company uses a variety of advance technologies to convert paper-based maps, aerial and satellite photography, tax and property records, population statistics and other "geo-linked" data into a vector drawing system or other widely used CAD format. Conversion of paper maps into digital data is done either through the use of flatbed digitizing boards or by using a scanned image (raster data) of the source as an overlay image on our CAD System.
Computer Aided Design Mapping
Majority of today's leading engineering and architectural firms prepare their drawings and plans in CAD format. CAD applications like MicroStation or AutoCAD have become industry standards for various engineering fields. These applications have become the base platforms for add-on applications in civil design, land survey, digital terrain modeling (DTM), digital mapping, photogrammetry, etc. Using a CAD-based application provides an accurate and cost-effective way of presenting engineering drawings and design plans.
Geodetic Engineering & Land Survey
Our company offers all types of Land Surveying & Geodesy related services. We have the equipments & expertise to carry out the following services - Topographic Survey, Detailed Engineering Survey, Relocation Survey, Hydrographic Survey, GPS Network Control, 1st Order Leveling, Road & River Cross-section & Alignment Survey, Bridgesite Survey, Parcellary Mapping, Cadastral Survey, Mining Survey & Construction Survey. Our Survey Party are equipped the latest Digital Total Station, Dual & Single Frequency GPS Receivers and Digital Level.
Geographic Information System (GIS)
Land Information System (LIS)
A GIS is sometimes referred to as a "graphical database". It is a powerful analytical tool that can easily present a huge amount of related data to a given locality usually in the form of a map. It has the ability of linking different types of data to answer complex geographical queries. Unlike paper maps however, data in this format can easily be updated and introduced into the GIS database on a regular basis. This flexible characteristic of a GIS makes it useful for users in a broad range of profession. Ideal for real estate managers that need easy access to land parcel information found in Site Development Plans.
Orthophoto Generation Digital Photogrammetry
Images of the earth as viewed from above provide an efficient source of geographic information. Contained in these images are data, which are of importance to various fields of business. Urban planning, environmental conservation, governmental and economic policies can be derived through the proper analysis of the information contained in these images. Using the latest GIS softwares we can take raw aerial and satellite images and produce Rectified Imagery & Ortho Photo Mosaics. These images are corrected for any distortions from terrain and sensor induced errors and are considered map accurate.
A-Map GPS Navigation Tracking System
Using our georefernced digital maps and viewer, users can connect a portable GPS NMEA System GPS device to their laptop PCs and have a mobile navigation system. Our AMAP system is primarily used for marketing & research projects. It contains thousands of Points of Interests (POI) of Metro Manila overlayed on a detailed street map of the Metropolis.
3D Solid Modelling Architectural Walk Throughs
Need a 3D model from a 2D drawing? We can prepare a 3D model of your drawings in 3DS, DWG, DGN. Once converted to a 3D model, the user can rotate, pan, zoom and observe the model from any angle and position. Create fly-by animations from your 3D models for presentation purposes.
Major Past Projects
Mt. Pinatubo Hazard Mitigation Project
The Study on Mapping and Land Cover Assessment of Mangrove Areas
Magat-Cagayan Watershed Management Study
The Study on Strengthening NIA's Management System
The Survey for the Present Status of Water Usage in the Philippines - JICA
Digital Road Atlas of Singapore
NAMRIA 1st Order Leveling Mindoro Oriental Puerto Galera-Bulalacao 265 KM
BBI Casino & Resort Clark Economic Zone Topographic Survey 130 Hectares
DPWH NRIMP2 Detailed Engineering Road Survey Mindoro Oriental 140 KM
NAMRIA 4th Order GPS Control Network Province of Zambales
Alternergy CAAP Height Limitation - Height Clearance GPS Survey
Hagonoy River Cross-Section & Profile Survey
East Timor Road Improvement Detailed Engineering Survey
SLEX Extension Detailed Engineering & Alignment Survey
GSIS Roxas Boulevard Compound Relocation Survey
Palau ResortTrust Topographic Survey
Bayantel Cabinet Box Position Utility Survey
SM Mall of Asia Ferry Terminal Hydrographic Survey
Asian Terminals Inc Bataan Port Hydrographic Survey
FPIC Manila-Batangas Pipeline GPS Control Survey
AECOM Manila Water Company Laguna Lake Bathymetry Survey
ABS-CBN Bulacan Sound Stage Topographic Survey
GHD Napindan River Bathymetry Survey
Megaworld Corporation Maple Grove Water Channel Survey
Poyry Energy Angat Dam Profile - Cross-section Survey
SMC Global Power MWH San Roque Dam Topography Survey
Seaoil Philippines Mabini Batangas Depot Topography Bathymetry Survey
Republic of Palau Public Utility Corporation Sewer System Utility Survey
Please refer to our brochure for other work references.
Contact Us
AAG Land Surveying
Address: L7B4 Arty Subdivision, Talipapa, Quezon City, Metro Manila 1118
Phone: (632) 427-3515 | (632) 710-7079
E-mail: info@aag.com.ph
Find us on Google Maps
sponsored links
SIMILAR COMPANIES/PRODUCTS/SERVICES
Terms of Use/Privacy Policy Advertise Buy me coffee