Mahogany Place III by DMCI Homes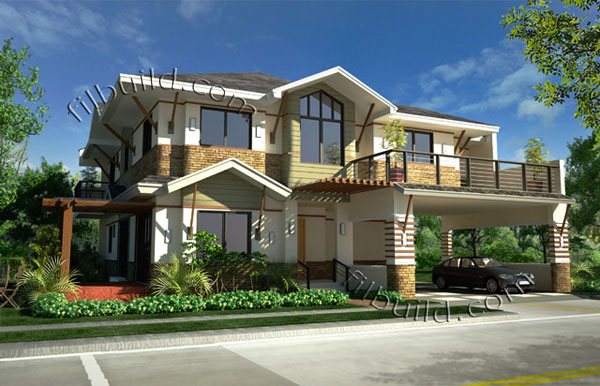 Let lush tree-lined avenues be the first to welcome you to Mahogany Place III, an exclusive, pedestrian-friendly community highlighted by sprawling landscaped parks, country club-style amenities and hotel-inspired concierge service, tucked in the emerging city of Taguig.
Center of business and leisure within easy reach
A DMCI Homes signature community that places you at the quiet side of the city, far from the hustle and bustle of the city yet still conveniently close for you to experience the benefits of in-city living. Here, travel time and traffic-related stress significantly drops as the country's growing financial and entertainment districts - Bonifacio Global City and Makati - are now just a few minutes drive.
Exclusivity coupled with Asian elegance
One of the most exclusive subdivision developments with only 298 home units spread across 8-hectares of land, featuring a distinct Asian contemporary design theme highlighted by Asian-inspired rooflines and façade designs in subtle color tones contributing to create a warm look and a relaxing feel.
High on space and greens
Mahogany Place III can hold claim to being the home village having the widest, pedestrian-friendly open spaces dedicated to tree-shaded parks, verdant gardens and landscaped amenities area offering a calming neighborhood setting ideal for active recreation, family interaction and private relaxation.
The Heartland
Mahogany Place III's Clubhouse will surely lure you from your home to the outdoors. Featuring a country club-like design, it houses a wide array of rest and recreational amenities that cater to your various needs. We have designed and created a feel of it being an extension of your home - a place where you could celebrate life's precious moments and remember it by.
Hospitality like no other
If hotels have their Concierge desks, we have our very own Property Concierge Office. Located inside the village, our Concierge officers will be responsible for keeping you and your loved ones safe, secured and pampered. They'll provide you with an array of first-class and reliable services not found at any other village development.
Price range: P11M - P30M
Location
Ideally located in progressive Taguig City, Mahogany Place III is accessible via C-5 and only a few minutes from Bonifacio Global City and the Makati Central Business District.
How to get there
Via C-5 (From Libis) - Exit at Bayani Road tunnel (near Heritage Park) to make a U-turn to C-5 Northbound lane. Drive straight to Petron-BCDA then make a right to Padre Diego Silang Road. Follow the road and turn right to Levi Mariano Ave. Take another right at Acacia Road, corner of Rosewood Pointe, then drive straight until you reach Mahogany Place III.
Via EDSA (From SLEX) - From EDSA, turn right to McKinley Road. Take Lawton Ave. then turn left to Bayani Road (Heritage Park). Pass thru C-5 tunnel to enter C-5 Northbound lane. Drive straight to Petron-BCDA then make a right to Padre Diego Silang Road. Follow the road and turn right to Levi Mariano Ave. Take another right at Acacia Road, corner of Rosewood Pointe, then drive straight until you reach Mahogany Place III.
Area Distances
A. Business Districts
BGC - 3.65 Km
Makati - 7.5 Km
Ortigas - 8.14 Km
B. Commercial
Market! Market! - 3.65 Km
Bonifacio High Street - 4.03 Km
Greenbelt - 7.61 Km
Tiendesitas - 8.78 Km
C. Schools
International School - 4.06 Km
British School - 4.07 Km
Colegio de San Agustin - 5.14 Km
Assumption College - 8.01 Km
D. Hospitals
St. Luke's Hospital - BGC - 4.4 Km
Makati Medical Center - 9.18 Km
Site Development Plan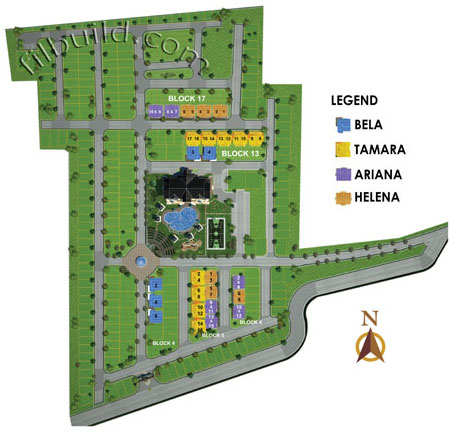 Amenities and Facilities
Outdoor Amenities
Adult pool
Kiddie pool
Pool deck
Picnic grove
Children's playground
Sandbox
Basketball / Tennis court
Parks and gardens
Landscaped amphitheater with plaza
Clubhouse Amenities
Lobby lounge area
Main function hall with bar and kitchen
Sauna
Poolside dining
Mini-mart
Mini-theater
Dance studio
Game room
Fitness gym
Refreshment area
2 nd Floor lounge area
View deck
Facilities
Guarded grand entrance gate
24-hour security
Water station
Overhead water tank and cistern
Garbage collection facilities
Back-up generator for the Clubhouse
Wi-Fi accessibility at the Clubhouse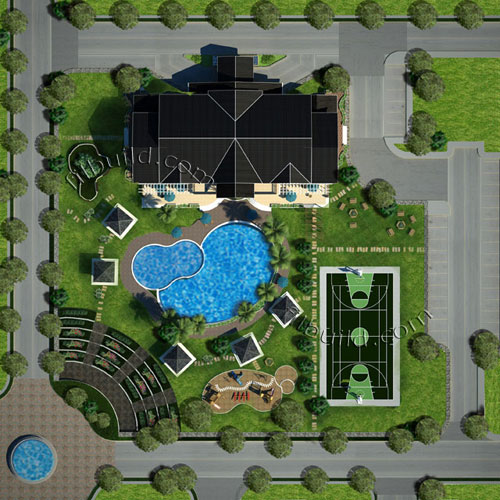 Amenities

Tree-lined Streets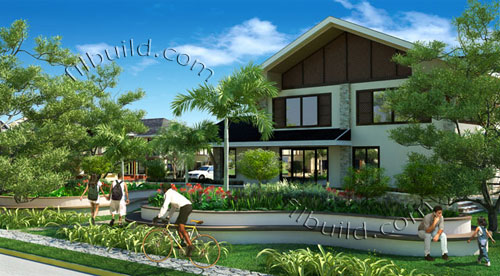 Parks and Gardens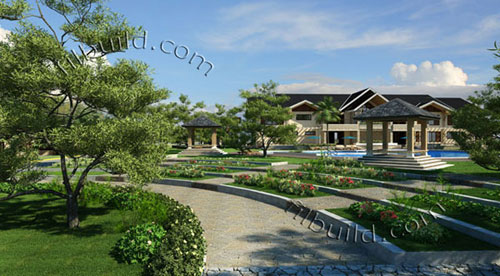 Amphitheater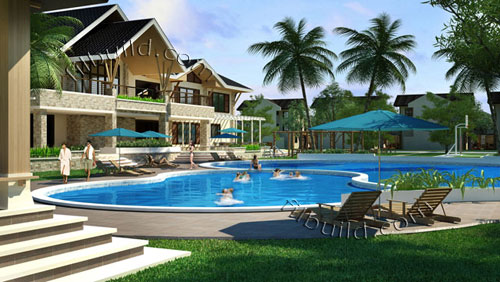 Adult and Kiddie Pools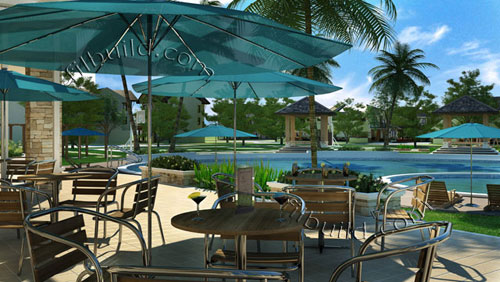 Poolside Dining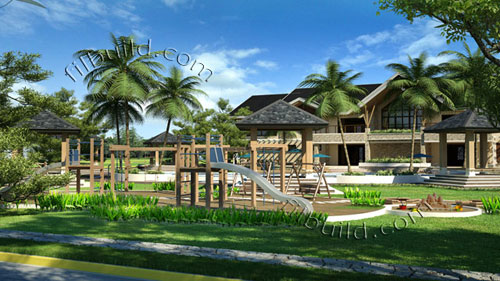 Playground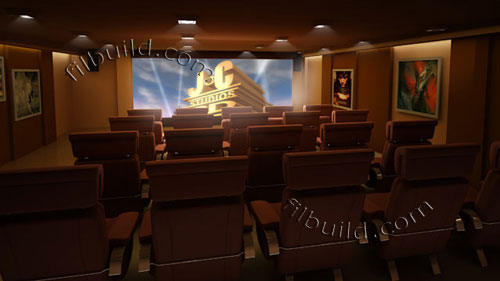 Mini-theater
House Models
Ariana
Lot area (approx.) : 240.00 SQ.M.
Gross Floor area (approx.) : 378.80 SQ.M.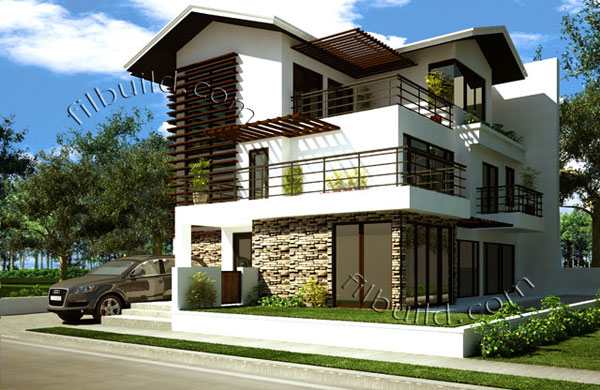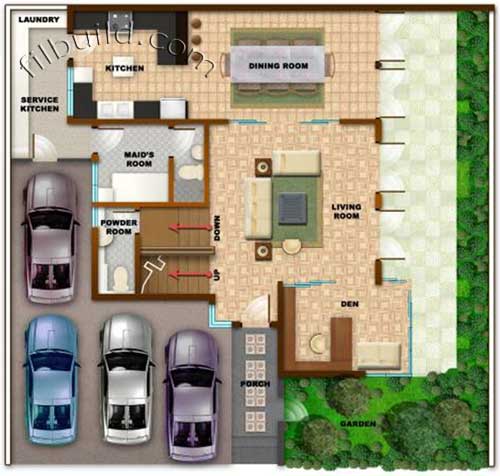 Ground Floor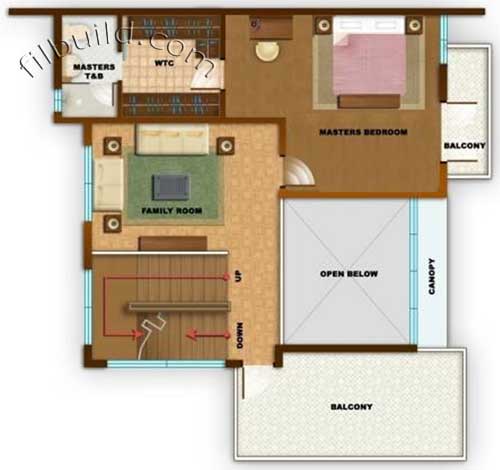 Second Floor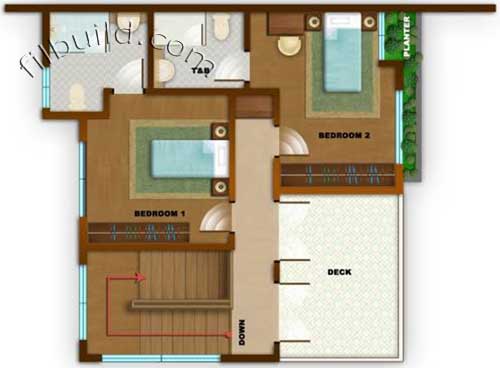 Third Floor
Upgrade Options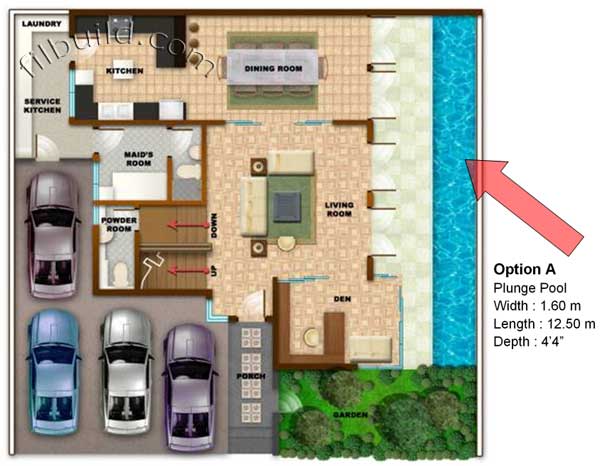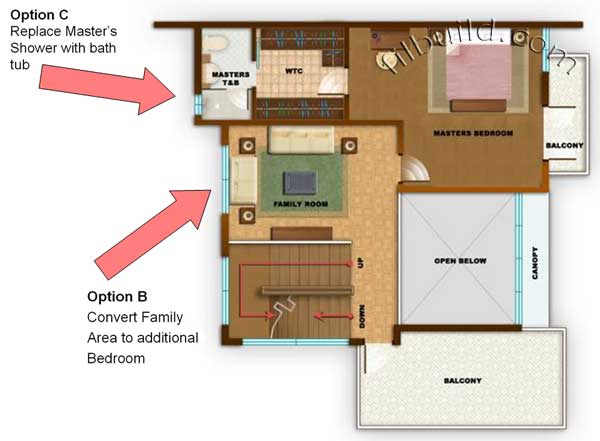 --------------------------------------------------------------------------------------------------------------------------------------------
Bela
Lot area (approx.) : 240.00 SQ.M.
Gross Floor area (approx.) : 307.10 SQ.M.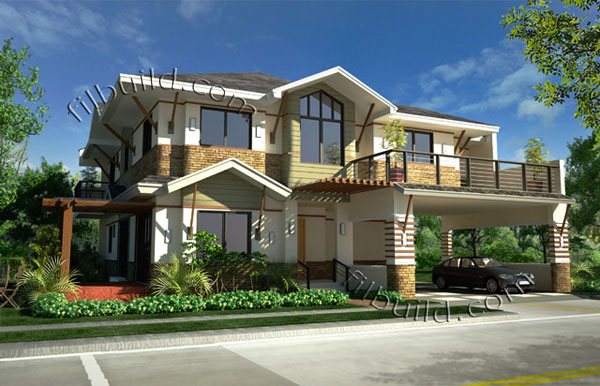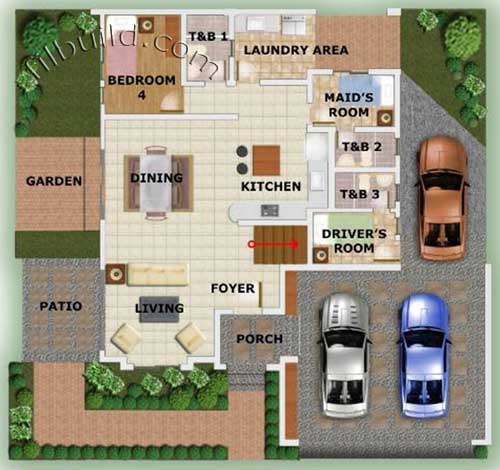 Ground Floor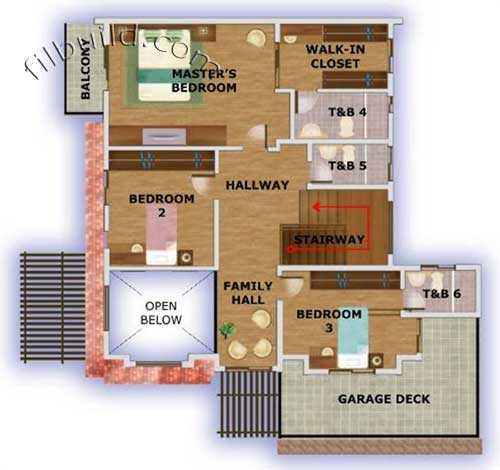 Second Floor
--------------------------------------------------------------------------------------------------------------------------------------------
Helena
Lot area (approx.) : 120.00 SQ.M.
Unit A - Gross Floor area (approx.) : 251.00 SQ.M.
Unit B - Gross Floor area (approx.) : 251.00 SQ.M.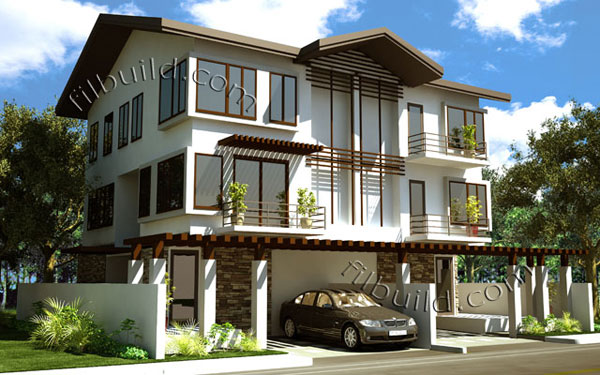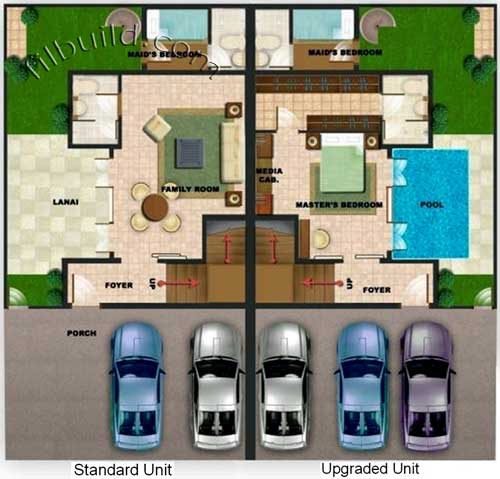 Ground Floor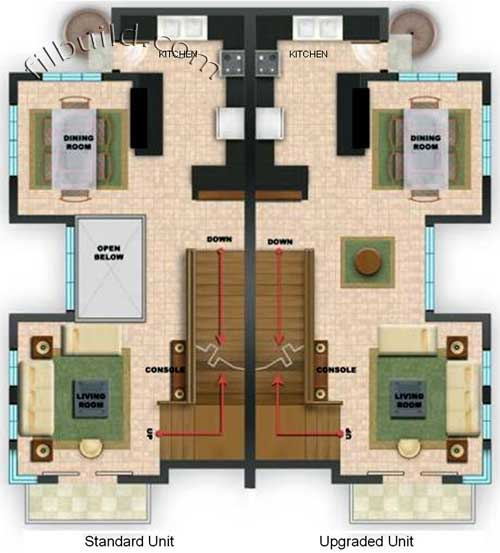 Second Floor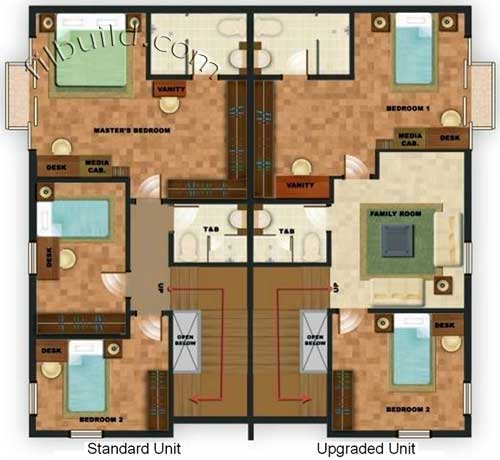 Third Floor
Upgrade Options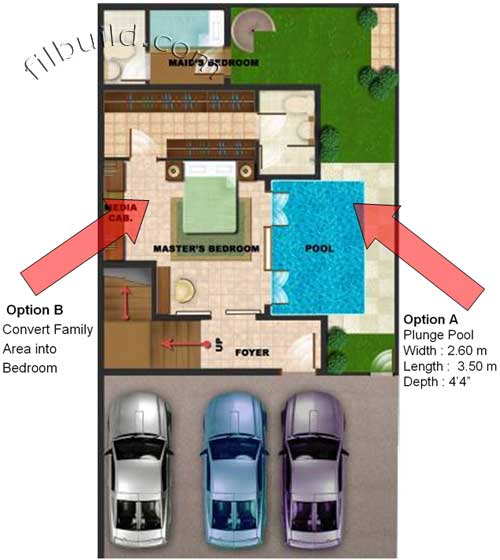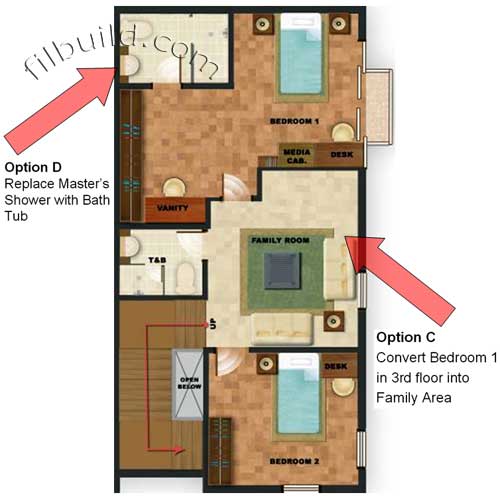 --------------------------------------------------------------------------------------------------------------------------------------------
Tamara
Lot area (approx.) : 120.00 SQ.M.
Unit A - Gross Floor area (approx.) : 206.60 SQ.M.
Unit B - Gross Floor area (approx.) : 213.50 SQ.M.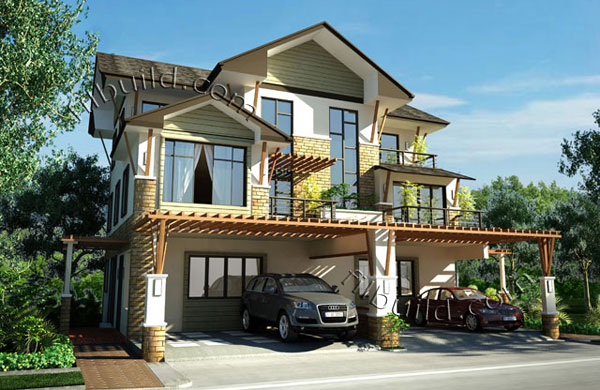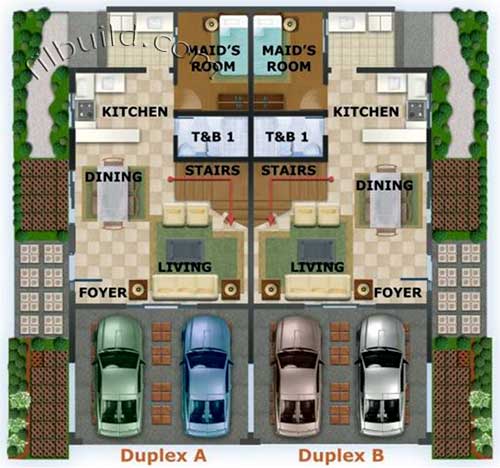 Ground Floor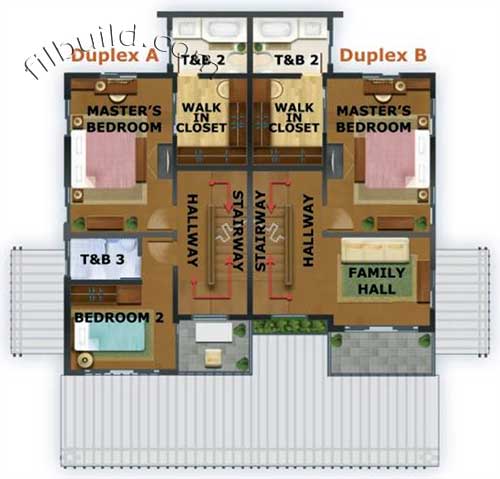 Second Floor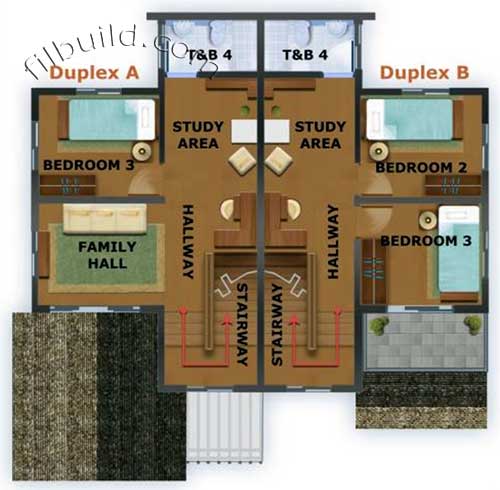 Third Floor
Home Features
Bela and Tamara
Asian contemporary-themed
Large windows and door openings
Landscaped frontage
Wide hallways on upper floors
Walk-in closet and bathtub in the Master's Bedroom
With built-in closets in all bedrooms (except in the maid's and driver's room)
With a separate balcony in the Master's bedroom (Bela only)
Dining extends to a garden
With provisions for water heater in all T&B (except in the maid's and driver's room)
Multiple car garage
Helena and Ariana
Designed by award winning Architect Dan Lichauco
Modern contemporary-inspired
Living spaces flow to the outdoor areas such as lanais, decks or balconies
Efficient energy saving designs
Available upgrade options
Separate entrance for service staff
Double height ceilings in the living areas
Provision for split-type kitchen
All rooms are Internet-ready
Multiple car garage
Turnover Finishes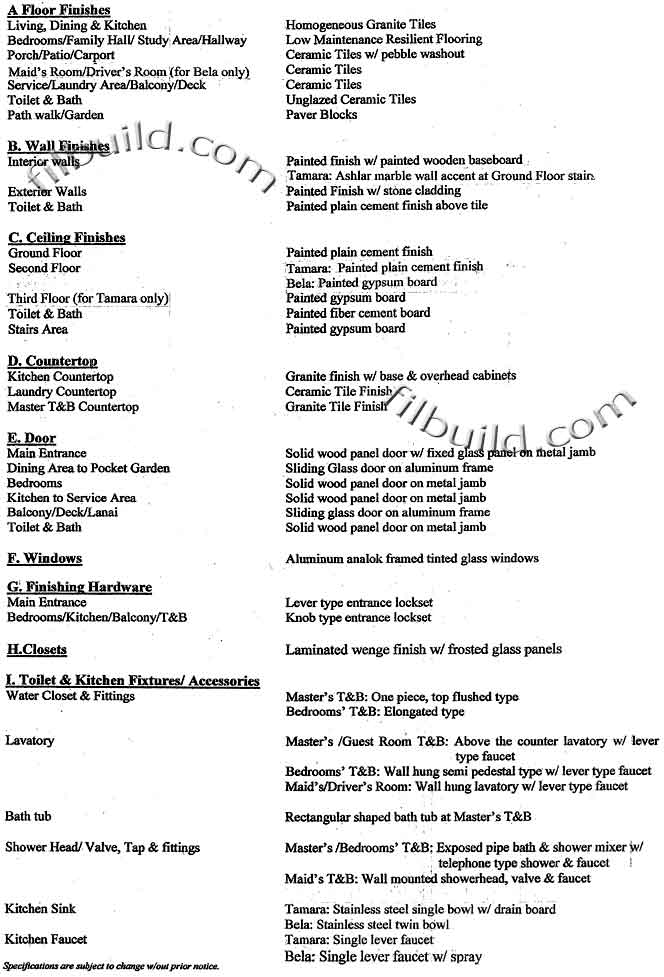 Construction Actual Photos
August 2008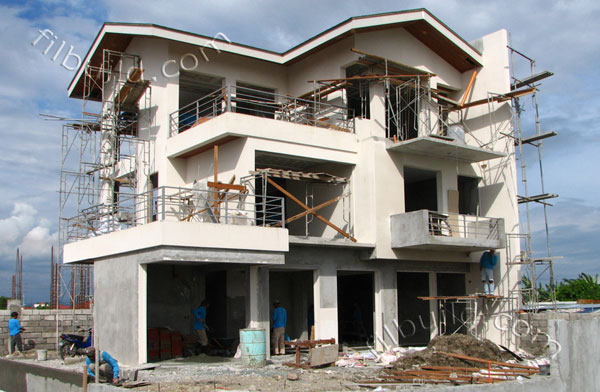 Ariana Model House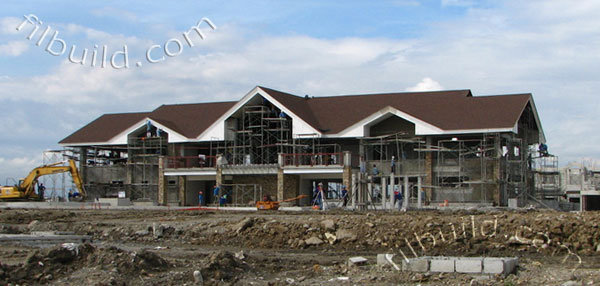 Clubhouse
May 2008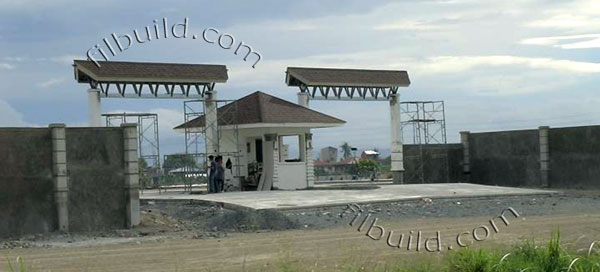 Entrance Gate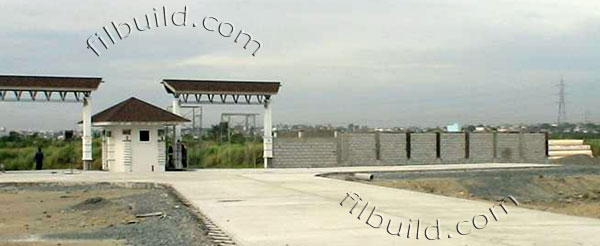 Main Road past the Entrance Gate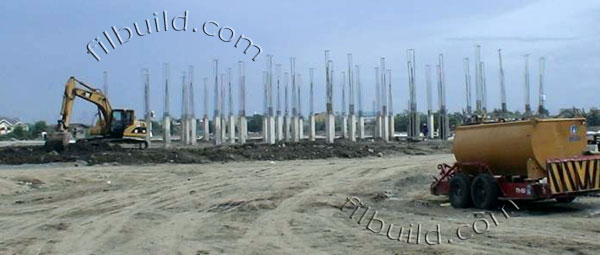 Clubhouse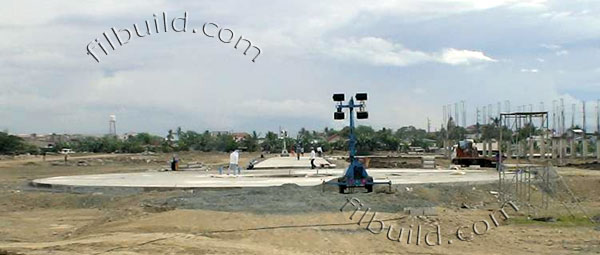 Rotunda
Financing
In-house Financing

Note: For DP more than 40%, the applicable discount and factor rates shall be based on 40% DP also.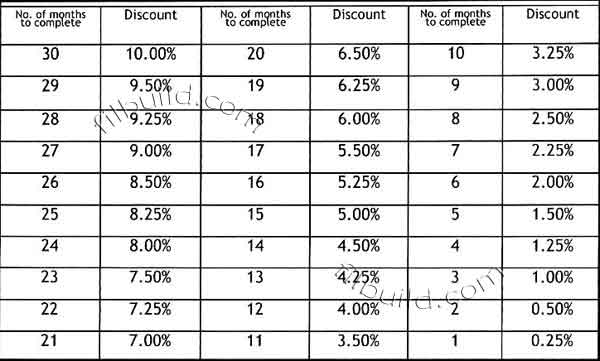 Additional Discount for Spot Cash Payment During Construction Period
For projects with more than 30 months construction period, applicable discount shall be maximum of 10%. These are only applicable to any spot cash payments during construction period. In the case of spot downpayment or partial cash payments, additional discount will be applied on the cash portion only.
Direct Bank Financing
Applicable to Accredited Banks only
If thru NON Accredited Banks - should avail of In-house Financing up to loan drawdown
Accredited Banks
United Coconut Planters Bank
BDO/EPCIB
Union Bank/IBank
BPI Family Savings Bank
General Terms
Maximum Loan Amount = 80% of TCP (depending on the result of Credit Investigation)
Availability of Title & TD = available
Condominium = RFO
House and Lot = 100% completed
Equity = fully paid
Addendum to CTS
For direct bank financing, buyer shall sign additional document/undertaking which shall form part of the Contract to Sell
Undertaking states that buyer shall automatically convert to In-house financing in the following instances:

Disapproval by the bank
Delay in processing of documents/loan drawdown caused by the buyer
Transfer Fees
Should be collected prior to loan release
DMCI will process the Title Transfer. Client does NOT have the option to process Title Transfer
Details & Computations are as follows:

Documentary Stamp Tax (DST) - payments made to Bureau of Internal revenue (1.5% of TCP or Zonal Value whichever is higher)
Transfer Fees - taxes paid to City Treasurer's Office (0.5%)
Registration Fees - dues paid to the Registry of Deeds (RD)
Assurance Fund - 1/4% of 1% required by law for every transferred title
Processing Fees - miscellaneous; e.i., notarial fees, administrative fees, etc.
Real Property tax - billed upon acceptance of the unit
Regular Bank Financing
Available to
All Ready For Occupancy (RFO) projects
Non-RFO medium-rise projects
Accredited Banks
United Coconut Planters Bank
BDO/EPCIB
Union Bank/IBank
BPI Family Savings Bank
Discount Rates
| | |
| --- | --- |
| 10% DP, 90% BF | 2% |
| 20% DP, 80% BF | 3% |
| 30% DP, 70% BF | 4% |
| 40% DP, 60% BF | 5% |
Sample Computation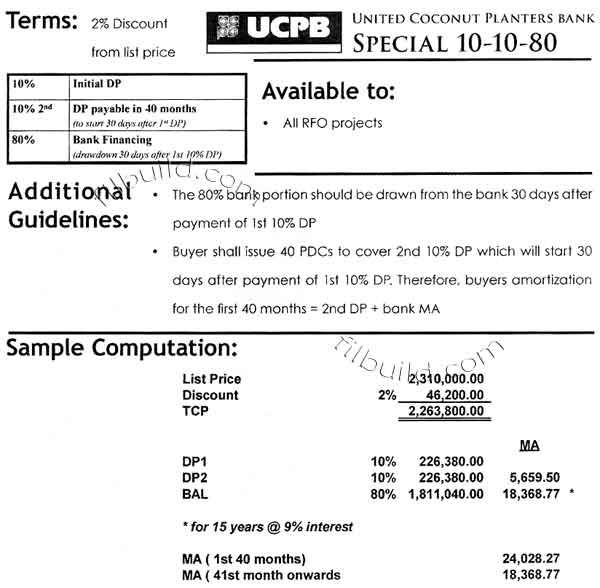 Requirements
Personal Data & Income
If Employed (within the Philippines)
Certificate of Employment (COE) indicating annual salary and position
Latest Income Tax Return (ITR)
Pay slips (last 2 months)
Proof of Billing Address (Meralco, credit card, etc.)
If Overseas Filipino Worker (OFW)
POEA authenticated contract (seaman)
COE authenticated by Philippine Consulate (direct-hired)
If Self-Employed
Business Name (DTI or SEC Registration)
Articles of Incorporation and By-laws with SEC Registration Certificates
List of Trade References (at least 3 names & telephone numbers of major suppliers/customers)
Audited Financial Statements for the past two years
Bank Statement for the last six months
Proof of Billing address (Meralco, credit card, etc.)
If Practicing Doctor
Clinic address/es and schedule
Bank Statement for the last six months
If income is from Rental or Properties
List of tenants and rental amounts
Complete address/es of properties being rented
Bank Statement for the last six months
Developer's Requirements
Issue post dated checks (PDC) payable to the Developer to cover down payment/equity portion
Settle unpaid equities
Settle transfer fees to the Developer/Seller
Sign Contract to Sell/Deed of Sale
Bank Requirements
Client to express conformity to the Letter of Guarantee (LOG)
Client to sign the loan documents (Deed of Assignment, Promissory Note, Real Estate Mortgage, Special Power if Attorney, etc.)
Submit the post-approval requirements of preferred bank, such as

Post-dated checks
Mortgage Redemption Insurance (MRI)
Insurance of the property to be financed

For Condominiums - Fire/Earthquake Insurance endorsement, Policy & Photocopy of the Official Receipt can be obtained from the Office of the Property Manager
For Completed House and Lot, Townhouse - insurance should be obtained from a reputable/accredited insurance company
Collateral
Clear photocopy sets of Transfer Certificate of Title (including blank pages with the book and page/volume number indicated on the front page)
For Condominium
Photocopy of Condominium Certificate of Title (CCT)
Certificate of Consent and Updated payment of Monthly Dues from Condo Corp.
Bank Financing Cycle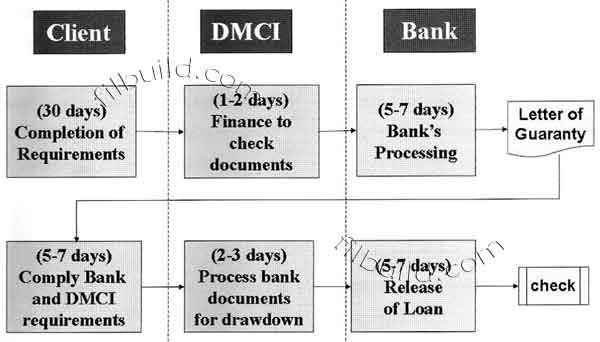 Reminders
Documents should be submitted to Finance Department within thirty 30 days from reservation date. Failure to submit on time shall automatically convert the account to In-House financing.
Target drawdown date is within 60 days from reservation date or 30 days after full payment of required DP.
Turnover of unit shall be after loan drawdown.
Bank Financing Process
The process starts with the client's intent to finance his/her outstanding loan with DMCI thru the bank.
The client prepares the necessary documents for submission to bank.
The bank performs the necessary credit investigations & background checks & documentation.
The bank then approves the loan.
The bank issues a letter of guarantee & deed of undertaking.
Finance assistant reviews the documentation and clarifies with the client issues regarding his account.
Finance assistant endorses the documents to the Department Head for final review and signing; then forwards the document to the authorized signatories to sign signifying DMCI's conforme.
Authorized signatory signs the LOG & DOU.
Reproduction of the LOG and DOU.
A copy of the LOG and DOU is placed on file.
Another copy of the LOG and DOU shall be forwarded to DOCS CONTROL group for preparation of DOAS.
Collate the documents.
Prepare documents for transmittal to Bank.
Bank processing.
Determine if accredited bank or if documents can be undertaken.
If not an accredited bank, Finance Assistant shall wait for the compliance of Legal Department and then the Bank releases the proceeds of the loan.
If accredited Bank, bank will immediately release proceeds of the loan subject to an undertaking. Compliance by Legal Department.
Endorse the account (after drawdown) to Billing and Collection for Final Billing.
Pag-IBIG Financing
The Pag-IBIG housing loan may be used to finance any of the following:
Purchase of a fully developed lot
Purchase of a residential house and lot, townhouse or condominium unit
Construction or completion of a residential unit on a lot owned by the member
Purchase of a lot and construction of a residential unit thereon
Home improvement
Refinancing of an existing loan
Combination of loan purposes

Purchase of lot and construction at a residential unit thereon
Purchase of a residential unit, with home improvement
Refinancing of an existing mortgage with home improvement
Refinancing of an existing mortgage, specifically a lot loan, with construction of a residential unit thereon
Borrower Eligibility
Pag-IBIG I and Fag-IBIG II Program

Member for at least 24 months at the time of loan application

Pag-IBIG Overseas Program (POP)

Member for at least 24 months at the time of loan application

Not more than 70 years old at loan maturity and must be insurable
Has the legal capacity to acquire and encumber real property
Has passed satisfactory background/credit and employment/business checks
Has no outstanding Pag-IBIG housing loan
Has no outstanding Pag-IBIG multipurpose loan in arrears at the time of loan application
Had no Pag-IBIG housing loan that was foreclosed, cancelled, bought back, or subjected to dacion en pago.
Loan Amount
Maximum of P2M, which shall be based on the lowest of the following:
Capacity to pay (40% of Net Disposable Income)
The Member's actual need
His loan entitlement based on member contribution
Loan-to-collateral ratio
Loan Entitlement Based on Pag-Ibig Contributions

Loan Entitlement Based on Capacity to Pay
Shall be limited to an amount for which the monthly amortization shall not exceed 40% of the member's Net Disposable Income (NDI).
Tacking Provision
Maximum of three (3) qualified Pag-Ibig members who are related within the first civil degree of consanguinity or affinity. Ex:
Married - spouse, parents/parents-in-law, children
Single - parents
Interest Rate
| | |
| --- | --- |
| Loan Package | Interest Rate |
| Up to 300T | 6% |
| Over 300T - 750T | 7% |
| Over 750T - 2M | 10.5% |
Repricing
| | |
| --- | --- |
| Loan Package | Interest Rate |
| Over 300T - 750T | 9% |
| Over 750T - 2M | 12.5% |
For loans up to P300K Pag-IBIG Fund may reprice the interest rate every 3yrs provided that it shall not exceed the original rate.
For loans over P300K up to 2M, Pag-IBIG Fund shall reprice the interest rate of the loans every three (3) years at the rates based on prevailing market rates at point of repricing, which shall not be lower than the original rates.
Loan Term
Membership Program Pag-IBIG I, II & POP
| | |
| --- | --- |
| Loan Bracket | Term |
| Up to 2M | Maximum of 30 years |
Shall not exceed the difference between the principal borrower's age at the time of loan application and age seventy (70).
Borrower shall be allowed to lengthen or shorten the loan term only once during the life of the loan.
Insurance
Mortgage Redemption Insurance (MRI)

Interim Coverage - based from the issuance of Notice of Approval (NOA) or Letter of Guaranty (LOG) by HDMF.
Regular Coverage - effective on the date of loan take out.

Fire and Allied Perils Insurance

Covers the amount equivalent to the appraised value of the residential unit or the loan amount, whichever is lower.
Second Availment
A Pag-IBIG member may avail himself of a second Pag-IBIG housing loan provided he has fully paid his first housing loan, whether as a principal borrower or as a co-borrower.
Additional Loan
A qualified Pag-IBIG member who has an existing housing loan may avail himself of an additional housing loan for the following purposes:
House construction or improvement of a house constructed on a lot purchased through a
Pag-IBIG housing loan.
Home improvement, under the terms and conditions of the Good Payor Home Improvement Loan Program.
Loan Charges
Processing Fee - P3,000

P1,000 - upon filing of HLA, non-refundable
P2,000 - upon loan take-out

One year Pre-payment Insurance - to be deducted from the loan proceeds
Interim Mortgage Redemption Insurance - to be deducted from the loan proceeds (6 mos.)
One (1) month advanced monthly amortization (without buyback or Window 2 & Retail Acct)
Retention Fee (CTS) is the amount retained to cover the transfer of TCT under the borrower's name:

5.0% - for loans up to 180T
6.0% - for loans over 180T to 500T
7.0% - for loans over 500T to 1M
7.5% - for loans over 1M to 2M
Pag-IBIG Financing Requirements

About the Developer
DMCI Homes is the country's first Triple A builder/developer of premium quality, urban-friendly, fully serviced communities for the underserved young families of modest income that aspire to live comfortably near their place of work, of study and of leisure.
For the growing family with limited options in an increasingly challenging urban living situation, we at DMCI Homes are here for you.
At DMCI Homes, we build more than condominiums and houses, we build communities that respond to the needs and wants of the Filipino family. Residential communities by DMCI Homes provide what is healthy and suitable for the general well-being of individuals and growing families.
Beyond reliable structures, DMCI Homes' residential communities provide a solid foundation where a family may create a place of their own and grow in a space they can truly call home, now and for years to come.
DMCI Homes is a 100%-owned subsidiary of DMCI Holdings, Inc.
Contact Us
DMCI Homes
Corporate Center
1321 Apolinario St.
Bangkal, Makati City
For Local Sales Inquiries
Tel: (632) 324-8888
dmcihomespostman@gmail.com
For International Sales Inquiries
Mobile: (63) (917) 880-8800
dmciinternationalwebsite@gmail.com
Accredited Brokers/Agents: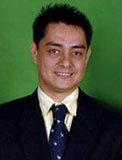 Contact: Ralph Alcazar Jr., REB ZAM 13-07(R)
Mobile: +63 908 896 5800
Email: ralph0913@gmail.com
Attention Our Valued Users
The particulars and visuals shown herein are intended to give a general idea of the project and as such are not to be relied upon as statements of fact. While such particulars and details on present plans which have been prepared with utmost care and given in good faith, buyers are invited to verify their factual correctness and subsequent changes, if any. The contents herein are subject to change without prior notice and do not constitute part of an offer or contract. For more information please see our Terms of Use.
Your FB likes, tweets, G+ shares, Pinterest pins inspire us to work harder. If you enjoyed this page please help us spread the word:-) Thank you!
back to Real Estate Philippines - New Homes by Property & Land Developers homepage